Since 1996, St. Joseph Habitat for Humanity has worked within our community, building decent, affordable homes for those in need. We've grown from an "all-volunteer" organization to a community-supported organization in St. Joseph.

---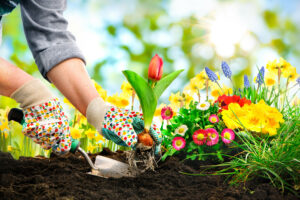 In this Easter Letter from Jonathan T.M. Reckford, chief executive officer of Habitat for Humanity International, you can learn more about our vision and about our philosophy.
Building and revitalizing homes and neighborhoods is visible: building hope while transforming lives is what is felt throughout the community, from our homeowners to all the selfless volunteers. Together, we are able to work side by side with families of low income to make their dreams come true.
St. Joseph Habitat for Humanity is part of a global, nonprofit housing organization operated on Christian principles that seek to put God's love into action by building homes, communities, and hope. St. Joseph Habitat for Humanity is dedicated to eliminating substandard housing locally and worldwide through constructing, rehabilitating, and preserving homes, by advocating for fair and just housing policies, and by providing training and access to resources to help families improve their shelter conditions. Habitat for Humanity was founded on the conviction that every man, woman, and child should have a simple, durable place to live in dignity and safety, and that decent shelter in decent communities should be a matter of conscience and action for all.
Habitat for Humanity Seeking Funding for New Distribution Center
St. Joseph Habitat for Humanity is seeking funds to help finish a new community distribution center that is currently in the works. The facility would be used to store construction and other materials, making them more quickly available when needed. There also will be space for educational and other activities.
"We did receive $275,000 through ARPA funding through the county, which we're extremely grateful for," said Shay Homeyer, the agency's executive director. "We look forward to finding more funding options to help us complete the project." Read More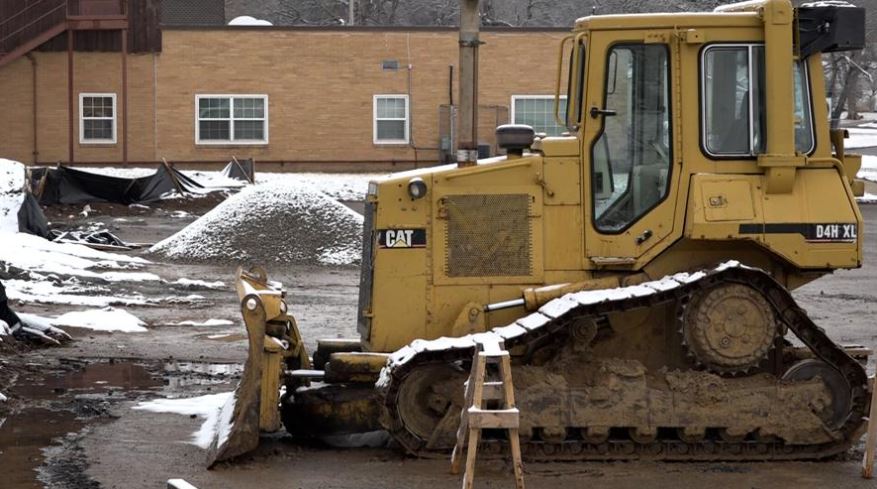 St. Joseph Habitat for Humanity celebrates its 82nd House Blessing!
3410 Normandy Road
Wednesday, September 28th
Home Blessing at 11:00 AM.
We are excited for the family to move into their new home and hope that you can join us as we celebrate this milestone.
Read more!
Mother and Five Children Move Into New Habitat for Humanity Home –
May 2022
Michaela Miller, a mother of five, applied for a Habitat for Humanity home, completed the process — interviews, background checks and home visits — and ended with a three-bedroom house near the intersection of 20th and Angelique streets. Read More.
All are Welcome Here.
St. Joseph Habitat for Humanity has an open-door policy. All who believe that everyone needs a decent, affordable place to live are welcome to help with the work, regardless of race, religion, age, gender, political views, or any of the other distinctions that too often divide people. In short, Habitat welcomes volunteers and supporters from all backgrounds and also serves people in need of decent housing regardless of race or religion.
About Habitat for Humanity Int'l
As a matter of policy, Habitat for Humanity International and its affiliated organizations do not proselytize. This means that Habitat will not offer assistance on the expressed or implied condition that people must either adhere to or convert to a particular faith, or listen and respond to messaging designed to induce conversion to a particular faith.
Our Vision

A world where everyone has a decent place to live.

Our Mission Statement

Seeking to put God's love into action, we bring people together to build homes, communities, and hope.
Meet Our Staff
Shay Homeyer

Executive Director

Sue Barton

Comptroller

Rita Boyer

Office Manager

Randy McKnight

Construction Director

Harlan Woodward

Construction Manager

Presley Joswick

Construction Manager

Charlie Ellis

Store Manager

Tony Vaughn

Building Maintenance

Tim Osborn

Director of Operations

Brenda Taylor

ReStore Associate

Bob Scheidegger

ReStore Associate, Electronics Technician

Dave Adams

Lead Driver/Donations

Jaden Mays

ReStore Assistant Manager
Meet our Board
Ron Hook

President

Cody Vaughn

Vice President

Michelle Davidson

Treasurer

Eddie Derr

Secretary

Rodney Hummer

Eric Uehlin

Member

Brent Larson

Lisa Little

Lee Ann Smiley

John Hickman

Ryan Dowell

Member

Jeremiah Hollars

Gerald McCush

Lisa Weil

Jeff Lawyer